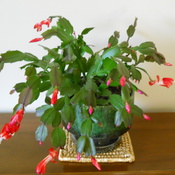 joined 03/14/12
active 02/08/15
About Me
Hi! Welcome to my booth, New Beginnings!
I chose the name at the start of this year, when I got rid of a whole bunch of old stuff, and put in some new. What better time to do this?
I got into selling on line with Ebay, just as a...
Carol1Sue38 doesn't have any items in their booth!