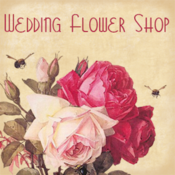 joined 07/19/10
active 04/13/16
About Me
"It is only with the heart that one can see rightly. What is essential is invisible to the eyes."
-- Antoine de St.-Exupéry, early 20th century philosopher and author of "The Little Prince"
Welcome! ♥ I have just reopened my WeddingFlowerShop booth on Bonanza for the 2016 wedding season and...
WeddingFlowerShop doesn't have any items in their booth!