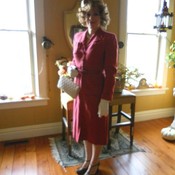 joined 01/28/10
active 08/07/22
About Me
Hello everyone. My name is Kathy.
I previously worked outside the home in costuming and have been in floral design for years too, so you could say it is my passion to create!
I answer questions usually within 12 hours, ship same day or next, and love doing what I...