Relentless Simplicity - The Bonanza Blog
Welcome to the Bonanza Blog! Find all the latest news about our online marketplace, with information about getting the most out of selling online and effectively managing your online shop.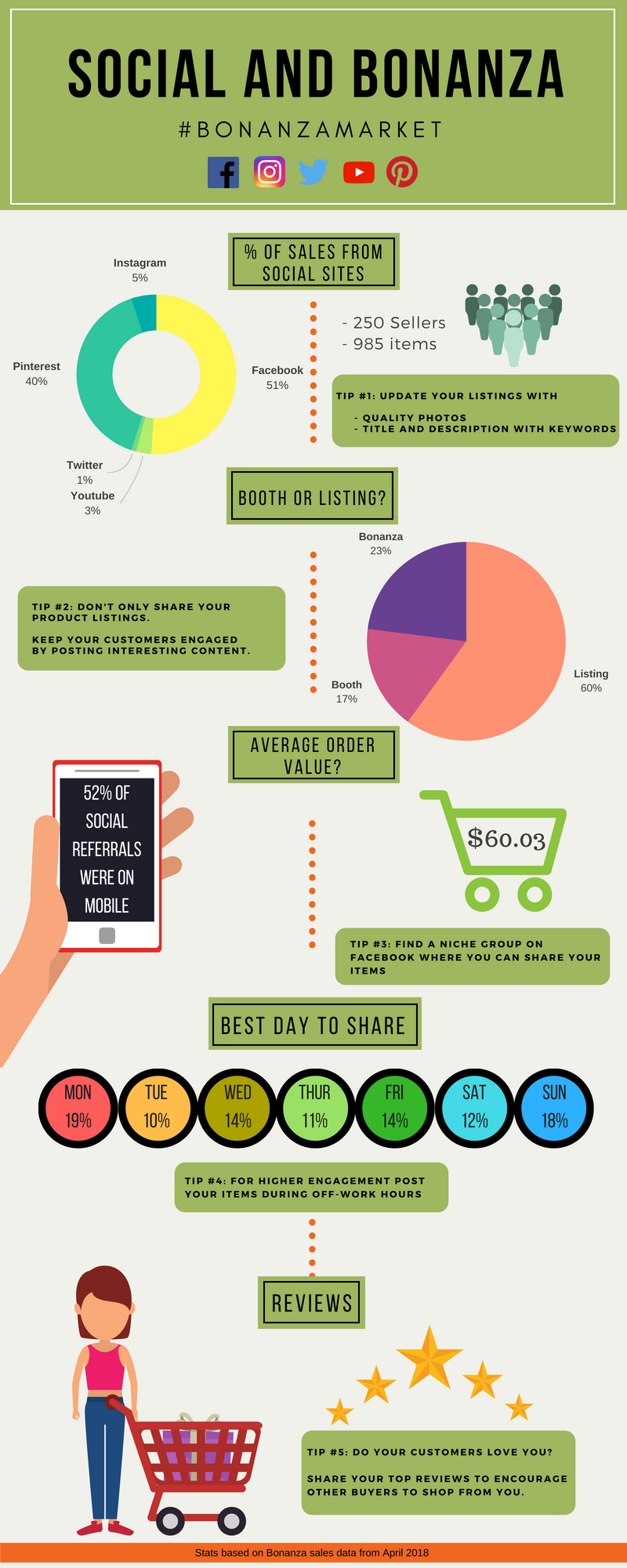 For more tips on perfecting your listings and sharing on social media, make sure to check out these resources on Bonanza:
The world of social media is fast-paced and constantly evolving. It is important to stay up to date on changes to social sites as well as best practices and tips. To do this we recommend following your favorite social content providers. Here are some of our favorites:

Don't forget, we're running an anniversary contest where you can rack up points for completing certain actions. These actions range from low impact (like visiting our Facebook page) to high impact (like signing up for an annual membership) and their point values scale accordingly. For example, you'll automatically get 5 points for being a Bonanza seller — go you! 
Our first place winner will receive a Deluxe Booth Prize Package, which consists of:
1 TurboTraffic Package
A Seller Spotlight
A booth consultation
A Custom Badge for profile... (continued)